Most accurate and gentle biopsy procedure
Can also be used for deep brain stimulation
Image-supported surgery planning, optionally with MRI or CT
Patient-specific planning and manufacturing with 3D printer
No additional imaging (costs)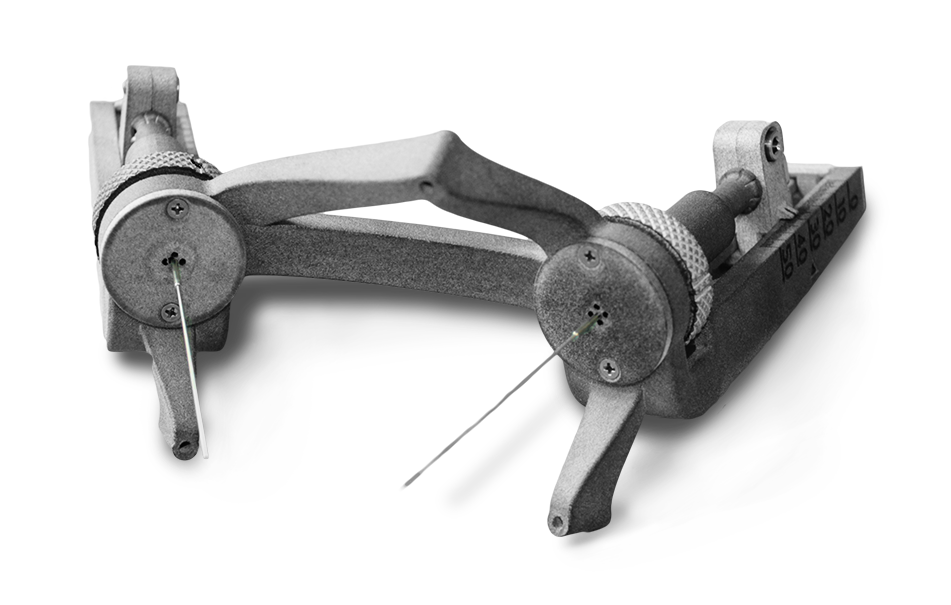 Deep brain stimulation - as simple as it gets!
The "Leipzig DBS-Unit" enables the surgeon to perform deep brain stimulation with a precision of less than 1mm.

The 3D-printed and patient-specific device includes the skull connection as well as the electrode advancement unit in one system.

The whole system is a lightweight of only 197g.

There is no need to assemble the unit, as is necessary with conventional 32-piece models.
Planning
Target point simulation
Stereotactic surgery
Packing and storage