Stereotactic brain biopsy
- minimally invasive, patient-specific
Most accurate and gentle biopsy procedure
Image-guided surgical planning, optionally with MRI or CT
Patient-specific planning and manufacturing with 3D printer
No additional imaging required (costs)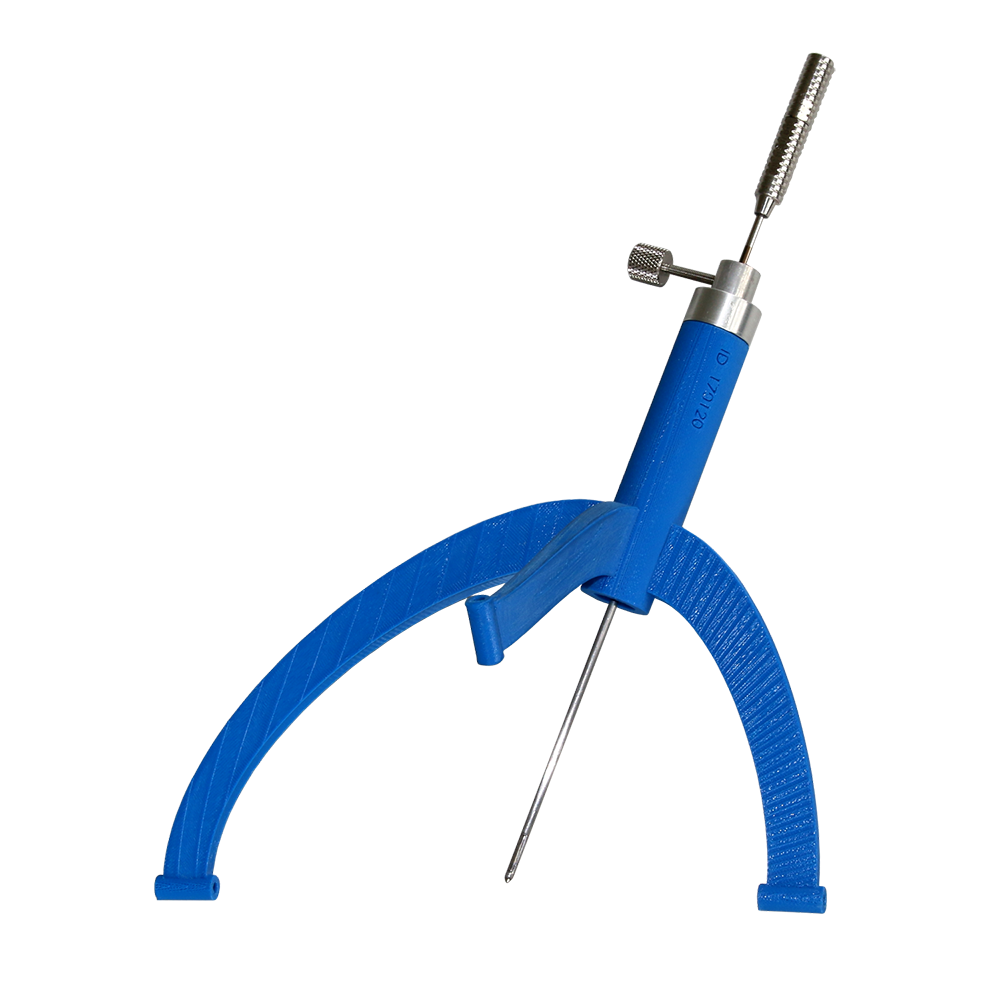 Implantation of bone screws
Small bone screws are implanted in the patient's skull bone to capture the head as a three-dimensional space. They serve as artificial reference points and later as fixation points for the construction of the surgical device (= Leipzig DBS Unit stereotactic platform).
2. Medical imaging (MRI or CT)
Using current MRI or CT technology, the target point for tissue sampling is determined. Very high-resolution imaging ensures the highest accuracy.

3. Patient-specific planning
The trajectory of the biopsy needle is planned while considering risk structures and preserving the surrounding brain tissue. Both the biopsy needle trajectory and the bone screws visible in CT or MRI are used to create a virtual biopsy platform.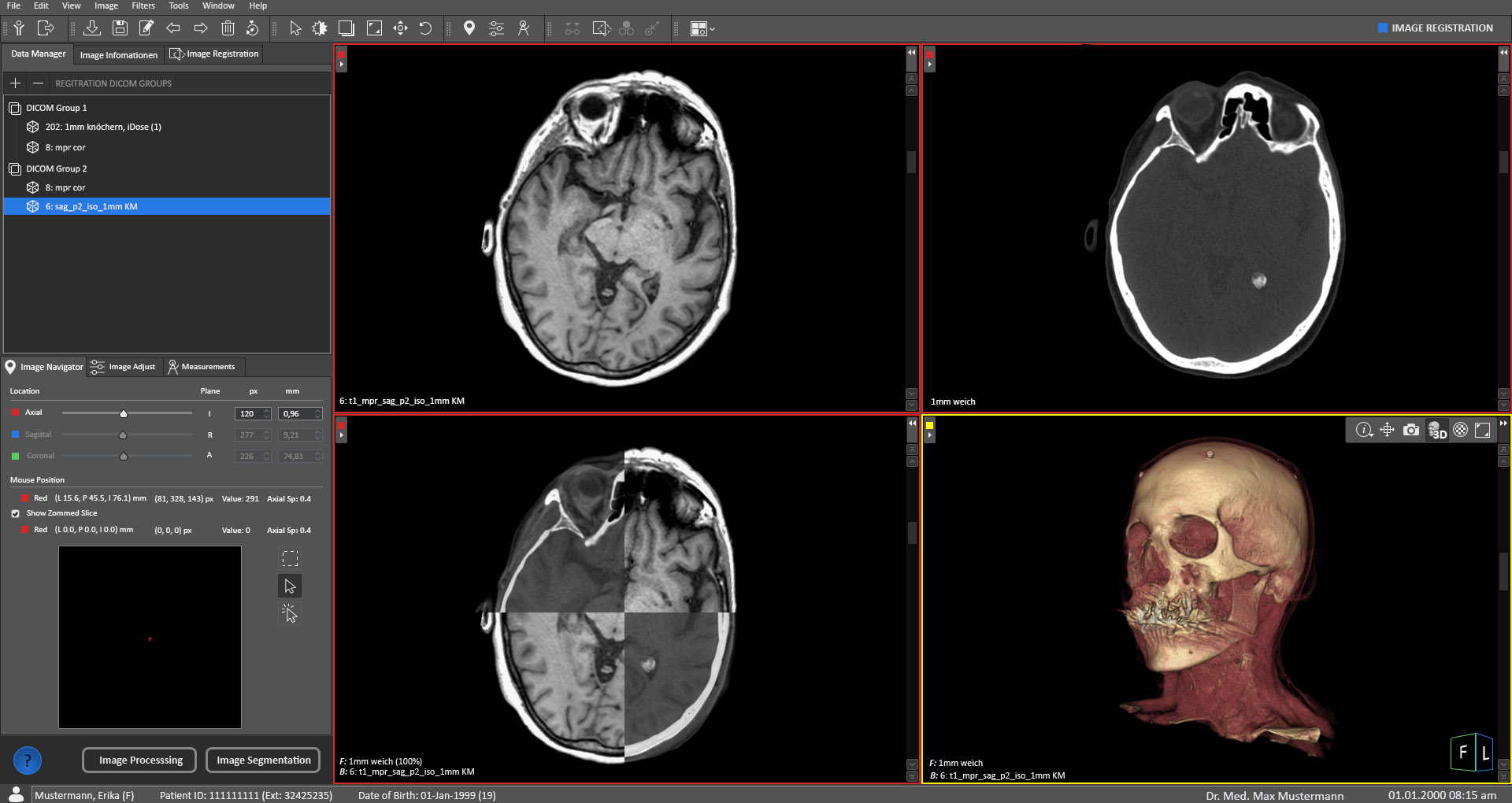 4. Production with 3D printer
Using a specially developed CAD design program, the patient-specific biopsy device is designed for printing, and the data is sent to a 3D printer. The 3D printer creates the patient-specific biopsy device (Leipzig DBS Unit) using plastic.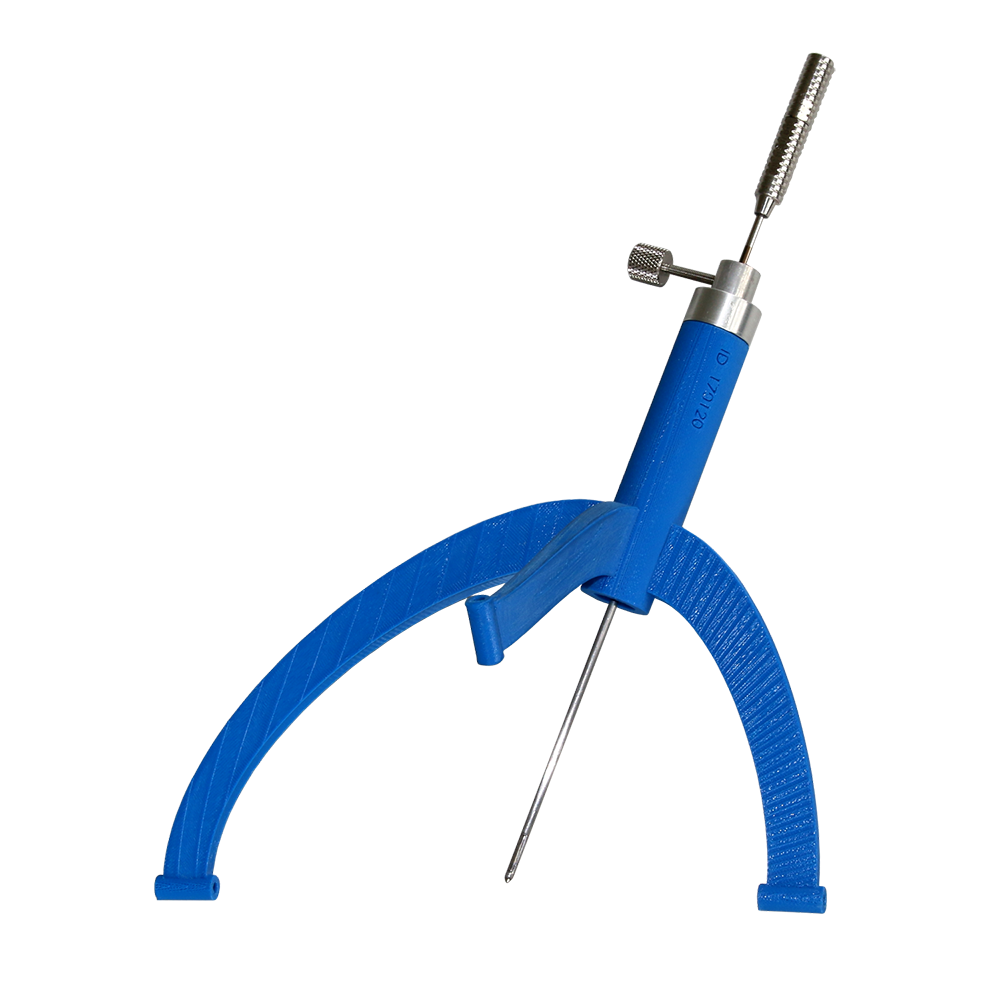 5. Biopsy procedure
The Leipzig DBS Unit biopsy device is fixed to the bone screws during the operation. Access to the brain is achieved through a minimally invasive 3mm diameter drill hole created by a high-precision milling head. A depth stop ensures the precise positioning of the biopsy needle tip. After obtaining the tissue cylinders, a fine histological analysis follows. Once the procedure is completed, all implants, including the biopsy device and attachments, are removed.